About
Nutritionalbalancing.org is a non-commercial public education resource. We provide objective information about the science of hTMA and corrective nutrition. We are not-for-profit, we do not sell any products and have no affiliations with any lab or supplement manufacturer.
People Behind Our Organization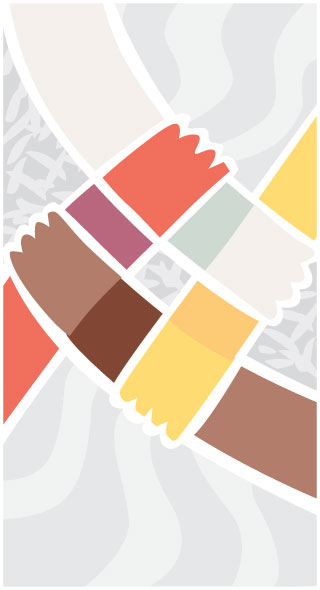 We are a coalition comprised entirely of volunteers. We do not solicit donations. Because we do not accept financial support of any kind, we are able to maintain objectivity.
The articles are donated by independent contributors including PhD's, physicians, scientists, research directors and associates, psychiatrists, psychotherapists, and other health professionals, authors and journalists. Each article's author is identified at the top of the article and includes their contact information. If you have any questions please contact us.
Molecular Biology and Elemental Chemistry
Because we live in a world with magnified environmental and social stressors, maintaining balance (adaptation) is an ongoing challenge. In multi-cellular organisms such as human beings, adaptive capabilities are at their best when cells are functioning optimally. For this to happen, mineral levels and ratios must be properly balanced.
Laboratory hTMA provides an accurate stress and energy profile.
A non-invasive hTMA screen provides a comprehensive metabolic profile and is an inexpensive toxicological screen for several key heavy metals. Lab data is used to guide a corrective therapeutic protocol that relies on improved nutrition and supplementation to replace toxic heavy metals with biologically preferred minerals. The protocol effectively restores function at the cellular-level.
Molecular-level optimization fortifies the body's own natural systems with the ability to better manage the persistent toxic exposures and the increased nutritional demands of modern daily living. Laboratory hTMA data provides detailed information about energy availability and performance capacity. With hTMA it is possible to balance biochemistry and realize your biological potential.
Find a Qualified hTMA Practitioner